New Classes are being held each month as we expand from one part of Shreveport to the next, We are off to a very busy summer and you can be a part of the Blissfull madness.Come by a community class or get together 8 people and host a private class.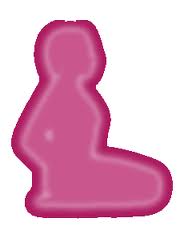 Back Pain? Incorrect posture causing neck pain?
Yoga for a healthy Back and Spine.
YoginiRo is back at it again,this time around she is here to help you with your back problems on posture issues. This class is not one with a particular flow through vinyasas but instead we stop to take long restorative breaths to help correct the body's disalignment. For this class you will need a few items to help you relax and be comfortable while we take back 1hr and 15 min in space and time, the assistance of natural elements and objects that exist in the moment are use to assist for safety.
Tools: Yoga mat, 1 foam block, 1 Yoga strap,a blanket and 1 pillow.
Block and strap are needed for all classes if your flexiability is limited and pillow and blanket are need for last two classes only.
This class is every Wed for 4 weeks and each class excels you to a stronger back and spine. Like us on face book by going to www.facebook.com/Goyogaboot1 where the events tab has all the action.